Bio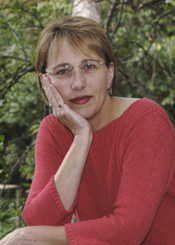 Barbara grew up hearing stories at family gatherings
and has continued the storytelling tradition as a camp counselor,
teacher, parent and freelance performer.
She currently lives in Ann Arbor, Michigan.
With her comfortable, spontaneous style
Barbara combines words, string and song,
weaving a spell for listeners of all ages.
Her rich voice conjures images from the depth of your imagination.
Barbara holds a Bachelor's Degree in Literature, Language,
Speech and Drama and a Master's Degree in Children's Literature
with an emphasis in Folklore from Eastern Michigan University.
Barbara tells stories from the oral traditions of the Great Lakes Region
as well as stories from around the world.